Relax & Network in Luxury with
One of our most successful projects has been the Mastermind Getaway.  
Each year, Real IMPACT brings together some of the most outstanding REI experts and students for a few days of fabulous food, fun, and fellowship at a 5 Star Resort on the Mayan Riviera.
Our Mastermind Getaway 2023 will be held September 20th – 24th, 2023 in Cancun. We'll have five (5) days and four (4) nights of powerful knowledge exchange and "unlimited-luxury" relaxation. We have 10 Experts lined up to share their Specialized Knowledge in Real Estate Investing.
What you get:
One price covers everything— lodging, food, drinks, tips, and entertainment for two adults at the "Dreams® Riviera Cancun Resort & Spa" along the famous white sand beaches of the Riviera Maya, ideally located close to the excitement of Cancun and Playa del Carmen.
We are including an all-inclusive tropical view suite for 2 adults and up to 2 children 12 years old and under

10 Focus Group Discussions plus our Keynote Speaker, Coach Micheal Burt

. Check out the Agenda for the different topics that will be discussed
Mastermind opportunities for all to mastermind at breakfast, lunch, dinner, beach, pool, on excursions, or simply over a drink at the bar with our Experts and other successful Real Estate Investors
Form valuable relationships with Real IMPACT Experts and other Attendees. Many have left this Mastermind Getaway with new partners, and deals HAVE been made!
Lifetime Membership to the Real IMPACT Mastermind Group on Facebook
Reservations Here
Featuring Coach Micheal Burt
Coach Micheal Burt is considered the leading authority on "activating the PREY DRIVE" in people and teams around the world. Coach Burt defines Prey Drive in this context as "an instinctual ability to see something with the eyes optically or in the mind and have the persistence and intensity to pursue it."

Based on Micheal's unique background as a former championship women's basketball coach combined with his impressive ability to build a "competitive intelligence" in people, the 17X author uses a unique methodology to inner engineer people to compete at the highest levels. Coach Burt goes to work on all four parts of a person's nature through building specific knowledge for the mind, impeccable skills for the body, intense desire for the heart, and a contagious confidence for the spirit. Coach Burt's new book "FLIP THE SWITCH" is on the WALL STREET JOURNAL top 20 books and can be ordered right now on AMAZON or at coachburt.com.

Hired by many of the top companies in the world to activate this drive in their teams Micheal has built out a framework and model to "FLIP the SWITCH" in people that shows quantitative improvements in concentrated periods of time. Currently Micheal is building and licensing "Greatness Factories" around the world, which are unique destination locations that combine "intentional collaboration" between members through inspired real estate, coaching programs, and a common desire to do something LEGENDARY.
Optional VIP Upgrade for an additional fee which includes:
Upgraded room to Ocean View
1 extra night (September 19th)
Dinner with the Experts Tuesday night
Airfare for 2 Adults
Transportation from airport to resort and back
Yacht Excursion
VIP Badge
Having this all "DONE FOR YOU"
*If you have already made your reservation and you are interested in the VIP Upgrade, please contact  Norma (972) 746-0281)
Guest Experts
 (click on image for BIO)
Roger D. Paschal
Creative Financing
Tim & Gaby Lockhart
Money Mindset
Mr. Land Trust®
Asset Protection
Karen Maxwell
Visionary Relationships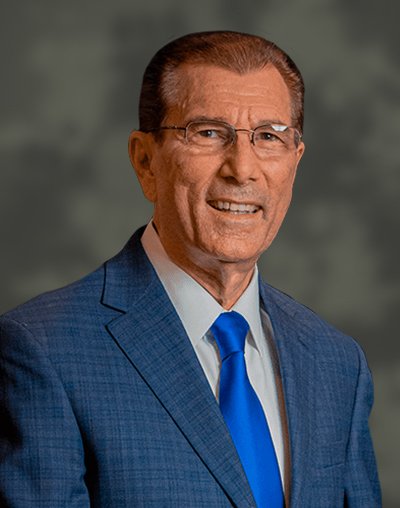 Dennis Henson
Mastermind Host
Doug and Renee Toon
Buying Tax Sales
Greg Gray
Rentals and Evictions
Vivi and David Caballero
Rehabbing Today
Johnny Moore
Integrator Relationships
David and Thao Nguyen
Assisted Living Homes
Set along 2,600 feet of pure crystal white sand and refreshing azure waters, with impressive features including the high-end gym, luxurious spa and the teen-friendly Core Zone along with gourmet fine dining restaurants and mini-golf course, "Dreams® Riviera Cancun Resort & Spa" is sure to excite.
This Mastermind Getaway starts in Cancun on September 20th – 24th. We'll have four (4) nights and five (5) days of powerful knowledge exchange and "unlimited-luxury" relaxation.
But that is not even the best part. The best part is the company!! We have only invited the most successful Real Estate Investors and masters like Dennis J. and Norma Henson, Randy Hughes, Karen Maxwell, Roger Paschal, Tim and Gaby Lockhart, Doug and Renee Toon, David and Vivi Caballero, Eric Short, David and Thao Nguyen, and Greg and Kelly Gray to join us to relax and exchange ideas to supercharge our respective businesses. Only a few will be getting this invitation and there are a very limited number of rooms available.
Attendees will receive a Mastermind Getaway goodie bag containing gifts from the Real IMPACT panel of experts.
This Event has Limited Spaces!
So Make sure to book your reservation. I look forward to seeing you there. We will be keeping attendance to a minimum to make the Mastermind part more meaningful.
We already have some of the best minds in the Real Estate Investing and Training business planning to attend. I hope we can add your name to that list. I'll see you in September at the "Dreams® Riviera Cancun Resort & Spa" in the Mayan Riviera of Mexico.
*Prices are subject to change, and they will as we approach the departure date.
*Does not include air transportation due to the constant changes in price
*T
o get notified of our 2024 Mastermind Getaway plus other Special Events!