Relax & Network in Luxury
One of our most successful projects has been the Mastermind Getaway.  Each year, we bring together some of the most outstanding REI experts and students for a few days of fabulous food, fun, and fellowship at a 5 Star Resort on the Mayan Riviera.
The Purpose of this Event…
Is to give Real Estate Investors the opportunity to rub shoulders with a higher level of Investor, and discover a wonderful place to get away from it all.
This is your invitation to our 2022 Autumn Mastermind Getaway. One price covers everything— lodging, food, drinks, tips, and entertainment for two adults at the "Dreams Jade Cancun" along the famous white sand beaches of the Riviera Maya, ideally located close to the excitement of Cancun and Playa del Carmen. We are including an all inclusive tropical view suite for 2 adults and 2 children under 12.
Set along 2,600 feet of pure crystal white sand and refreshing azure waters, with impressive features including the high-end gym, luxurious spa and the teen-friendly Core Zone along with gourmet fine dining restaurants and mini-golf course, "Dreams Jade Cancun" is sure to excite.
This Mastermind Getaway starts in Cancun on September 21st, 2022 and the fun lasts until September 25th, 2022. We'll have four (4) nights and five (5) days of powerful knowledge exchange and "unlimited-luxury" relaxation.
But that is not even the best part. The best part is the company!! We have only invited the most successful Real Estate Investors and masters like Randy Hughes, Roger Paschal, Tammy Smit, Karen Maxwell and Dennis Henson to join us to relax and to exchange ideas to supercharge our respective businesses. Only a few will be getting this invitation and there are a very limited number of rooms available.
Roger D. Paschal
Lifelong Texan. Roger is a TV, Stage, and Movie Actor, Author, Speaker, Entrepreneur, Real Estate Investor, REI Group Leader and the worlds "Number Authority" on Subject To.
Mr. Land Trust®
Better known as Randy Hughes, the nation's leading authority on Land Trusts. He has been a full time real estate investor since 1969, & has purchased over 200 houses , He currently owns and manages over 100 investment properties.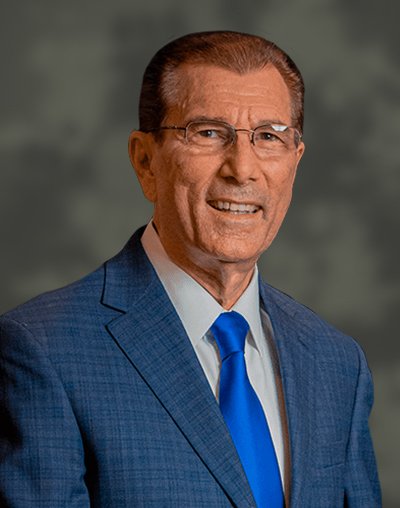 Dennis J. Henson
Dennis is an Author and International Speaker with over 50 years of experience in Real Estate Investing, he is an Expert in all Areas of Single Family Investing, he has been involved in thousands of Real Estate Transactions an he is President of Real IMPACT Franchises.
Karen Maxwell
Karen is Enthusiasm Personified, she is a Real Estate CRM Expert, she doubled her Real Estate Business 10 times in 6 years, she is a Real Estate Trainer and Consultant and she is Real IMPACT Franchise Sales and Marketing Director.
Tammy Smit
Tammy Smit is a Real Estate Investor, former IMPACT Training Student, and a full-time Nurse with additional income streaming businesses. Tammy has acquired many skills and resources in time management including the use of Virtual Assistants in her businesses. .
This Year's Location 
Located on Unidad 26 Mz. 20 Lote 1-1 Sm 3, 77580 Puerto Morelos, Q.R.
You can enjoy the views of the main garden, feel the gentle breeze under the ocean view terrace or take in a show at the newly enhanced theatre. Jump into any of the heated pools or take to the sea for a kayaking, snorkeling or deep-sea diving adventure. Check off the items on your bucket list at "Dreams Jade Cancun".
Pam G.
Managing Partner | KNC Property Investors, LLC
Fun in the Sun!!! Education and Networking in a beautiful venue!
This Mastermind was chocked full of great information and networking opportunities. Dennis Henson provided great leadership and inspiration to get us all out of our comfort zones to grow. We learned to create and use Trusts, create systems to create efficiencies in our real estate businesses, and learn tools and information for Sub 2 transactions.
John S.
Managing Partner | Example Property Investors, LLC
In addition to the outstanding experts, this was a fantastic opportunity to get to know other Real Estate Investors in my current DFW market and surrounding areas. I have been able to utilize these connections in my real estate investing and collaborate with these wonderful people! All of this took place in beautiful Cancun, Mexico, with the all-inclusive package made available by the Real IMPACT team.
Karen M.
Owner | CRM Investments, LLC
Through my connections with Dennis Henson, I was invited to this Mastermind Getaway in Cancun, which changed my life. The relationships I have built at these getaways have turned into some of the most influential and beneficial friendships I have ever had.
Randy H.
Veteran Real Estate Investor
I went to Cancun, Mexico for the Mastermind Getaway with a whole group of really smart real estate investors. We brainstormed about different real estate ideas and how we can all make more money and be more successful at the real estate investment business game. That's what we were all doing there. We had a lot of fun in the sun, we ate well, the environment is wonderful, and we got to rub elbows with other great real estate investors. So, if you ever get a chance to attend a Mastermind Getaway with Dennis Henson, do it. It's well worth the time and it's a lot of fun.
Billy J.
Real Estate Investor
I attended the Mastermind Getaway with Dennis Henson. There were lots of heavy hitting real estate investors learning tremendous things.
Mitch S.
Real Estate Investor/ Entrepreneur
I was one of the guests in Cancun at the Dennis Henson Mastermind Getaway and it was really great because I talked to some of these people on the internet for as much as two years and I have never met them personally until the Getaway. I had a chance to connect the faces with the names and voices and to tell you the truth, there was more real estate knowledge floating around in the pool than you would ever imagine. I've been in this business 20 years, done 1,500 houses, and I was picking up nuggets all over the place because when great minds get together… The topics we talked about and the fun we had, it's the greatest vacation I've had because nobody's there selling anything, and we didn't have a seminar, we all conversed around the pool, at meals, etc. The cool thing was it was 40 people carrying on conversations and those conversations lead to some gigantic revelations.
Mike & Beverly M.
Real Estate Couple
We went to the Mastermind Getaway in Cancun with Dennis Henson and we had a great time.
This Event is by Invitation Only!
So make sure to book your reservation. I look forward to seeing you there. We will be keeping attendance to a minimum to make the Mastermind part more meaningful.
We already have some of the best minds in the Real Estate Investing and Training business planning to attend. I hope we can add your name to that list. I'll see you in September at the "Dreams Jade Cancun" in the Mayan Riviera of Mexico.
*Prices are subject to change, and they will as we approach the departure date.
*Does not include air transportation due to the constant changes in price